 Speak to a psychologist from the privacy of your home
Rural Health Connect – Australia aims to bring mental therapy to the Australian rural communities by enabling therapists to conduct sessions from the comfort of their office or home. Our team has been engaged with the brand since its development phase and helped produced visual content ranging from animated walk-through videos to still imagery for their social media channels. The content produced has been primarily used to guide prospective therapists/psychologists regarding the site's features and functions as well as establish trust with user's of the web app.
Targeting the rural communities, Rural Health Connect approached us to create a video explainer that was going to be used to educate end customers and psychologists who have never engaged with clients online. Engaging and retaining visitors is essential for an online service and video has repeatedly shown to produce improved outcomes. Based on online surveys, 72% of customers would rather learn about a product or service by way of video.

Keeping the audience in mind, we produced a comprehensive yet to-the-point walk-through animation that clearly explained the inner workings of the web app and its many features.
In line with the animated content produced for the web app, we devised simple layouts for Rural Health Connect's (RHC) social media posts. Using neutral colors and photograph's from the Australian outback, we've developed posts that build on RHC's brand language and appear coherent.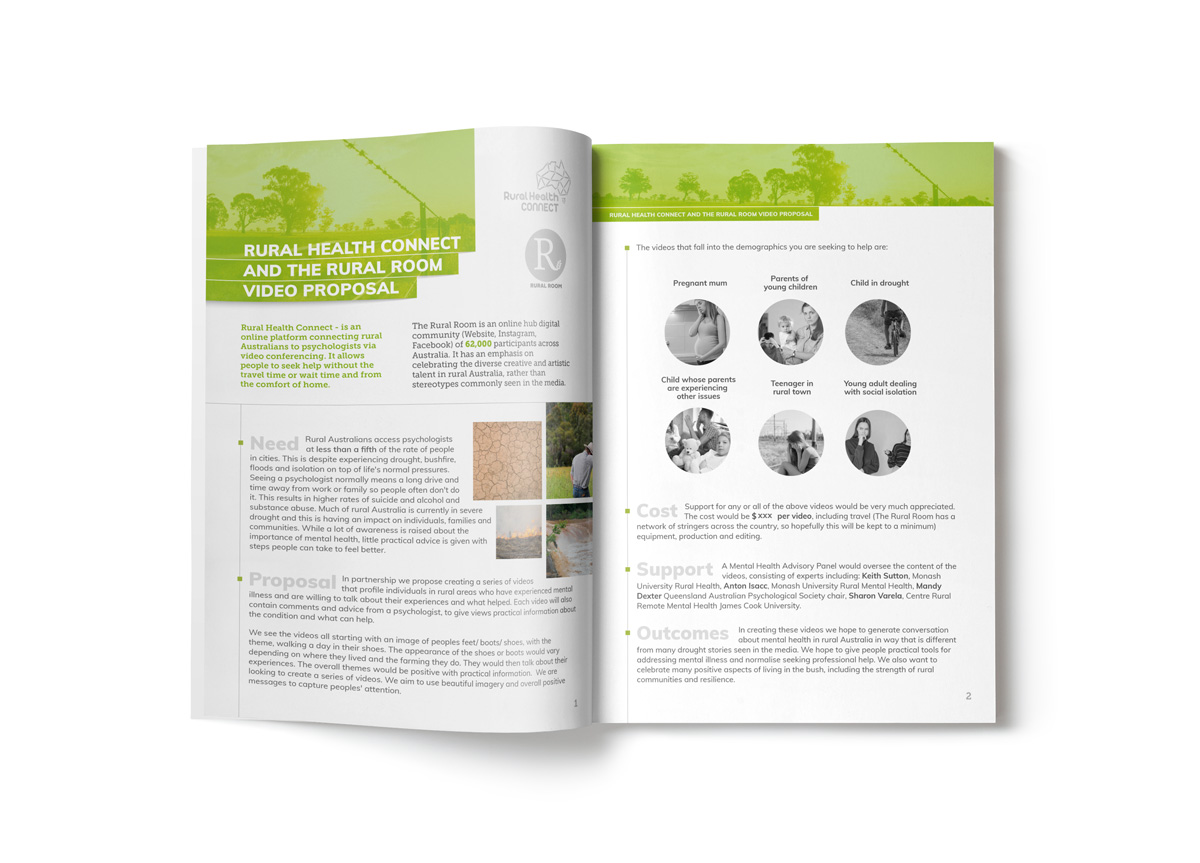 While the power of digital content cannot be sidelined, the importance of print stays relevant. Particularly with rural communities that are behind when it comes to adoption rates. To this end, Entwino contributed heavily to RHC's marketing as well as investor related print content. To ensure coherence, all the designs and layouts were kept in line with the other visual content that was produced for the brand.
To further their reach and build trust with its audience, Rural Health Connect has partnered with listed and certified psychologists to do short talks that cover key mental health issues. We have been responsible for all video post-production and grading. Follow the link to video all that content that's been produced.