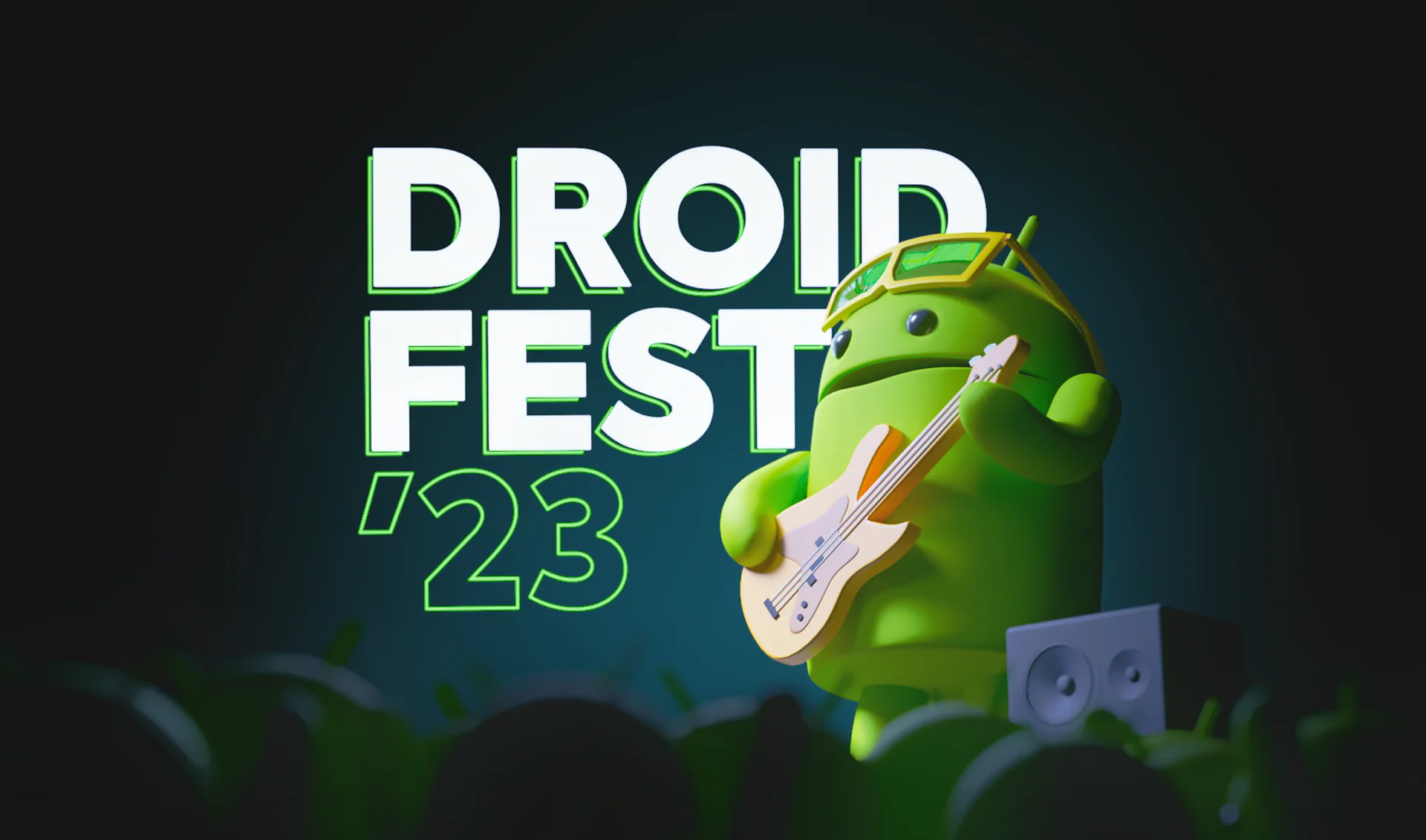 Crafting DroidFest's Visual Identity: Our Comprehensive Multi-Element Design
Experience the fusion of technology and creativity like never before at DroidFest, where the Android world comes to life in a symphony of innovation and music. Our meticulously crafted event cover encapsulates the essence of this remarkable occasion.
Immerse yourself in the dynamic world of Android with our striking 3D visualization of the iconic Google Droid. Witness this digital marvel take the stage, guitar in hand, ready to rock the audience with an unforgettable performance. It's a testament to the ever-evolving landscape of technology and the boundless creativity that defines DroidFest.
Our professional design team has meticulously captured the spirit of this event, making it a visual masterpiece that promises to inspire and engage. This artwork not only celebrates the Android ecosystem but also symbolizes the convergence of tech and artistry.
Experience the future of Android technology in every strum of the guitar and every cheer from the crowd. Join us at DroidFest, and let our artwork set the stage for a memorable journey through the world of Android innovation.
Make your mark in the world of Android innovation and creativity. Get ready to be part of DroidFest – where the future unfolds.
Project Scope
CG Visuals
Messaging and tone-of-voice
Implementation and roll out